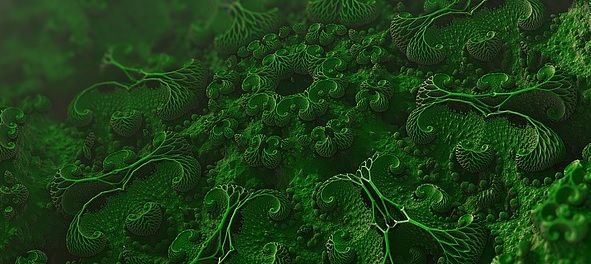 The significant difference between the Protozoa and Metazoa is that the Protozoans are single-celled, though the Metazoans are multicellular. Secondly, the former one (Protozoa) belongs to the primitive type while the latter (Metazoans) belongs to the developed type of animal kingdom.
Along with the variations in these two, there are few similarities also like, both the Protozans and the Metazoans are the Eukaryotic, which means they have well-defined organelles within the cell, that perform their task precisely.
Among the five kingdoms that exist on planet Earth, Kingdom Animalia is the largest one. This scientific classification is divided into seven major groups, those are; 1) kingdom; 2) phylum or division; 3) class; 4) order; 5) family; 6) genus; and 7) species.
After the kingdom, the phylum is the major classification to differentiate the species. However, in this content, we will be discussing the Protozoas and Metazoans and how they differ from each other.
Content: Protozoans Vs Metazoans
Comparison Chart
| Basis of Comparison | Protozoa | Metazoa |
| --- | --- | --- |
| Meaning | Protozoans, evolved first and such type of group of phyla that are single-cell and microscopic. | Metazoans that evolved later on belongs to animal kingdom and comprises numerous vertebrates and invertebrates. |
| Kingdom | Protista. | Animalia. |
| Classification | Ciliates, Flagellates, Amoeba and Sporozoa. | Vertebrates and Invertebrates. |
| Unicellular/Multicellular | Unicellular | Multicellular |
| Division of labor | No division of labor. | Metazoans shows division of labor. |
| Microscopic/Macroscopic | Microscopic. | Macroscopic. |
| Size | 10-50 microns or cab be as large as 1mm. | Vary in range from 50 microns to even more than 100 feet's like that of whale, Lion's mane jellyfish, bootlace worm. |
| Biological activities | In protozoans, only the single cell performs the all biological activities like digestion, excretion, etc. in their cytoplasm. | In metazoans, various organs performs different biological activities. |
| Type of reproduction | They can undergo sexual as well as asexual reproduction. | They can undergoes sexual reproduction. |
| Gametes | Protozoans produced identical gametes and are not differentiated as female and male. | Metazoan produced the different individuals as male and female though some can be hermaphrodite. |
| Example | Entamoeba histolytica. | Ascaris lumbricoides. |
Definition of Protozoans
Protozoa belong to the kingdom Protista, with the known characteristics like, they are unicellular though eukaryotic. This means they have only a single-cell, that performs all the functions required by the body. As the eukaryotes, they have the well-defined nucleus present within the cytoplasm and are surrounded by the various organelles assigned for other work.
It is also observed that some cells are multinucleated, which means they have more than one nucleus in a cell. The cytoplasm has two parts, one is the ectoplasm and the other is the endoplasm. Protozoans can be parasitic, endoparasitic, or free-living. Parasitic protozoans, which are known as endoparasites can reside inside the host cells, tissues, or in blood, whereas some are free-living as they reside in the environment.
Mainly, Protozoa are distinguished on the ground of their locomotion, like Ciliophora or ciliates uses their cilia for locomotion, on the other hand, Mastigophora or flagellates use flagella, whereas Amoeba makes use of pseudopodia (false feet) for moving. Although, Sporozoa are non-motile.
Definition of Metazoans
Metazoa though sounds a bit similar to that of Protozoa, but they have numerous variations. Firstly, Metazoans are multicellular, eukaryotes that include animals like amphibians, fishes, reptiles, birds, and mammals. The distinctive features of the metazoans are their potential to breathe, move, reproduce, intake organic material, etc.; secondly even they (metazoans) exhibit bilateral symmetry, which comes under clade Bilateria.
There are two types of bilaterians, the deuterostomes, and the protostomes. The deuterostomes cover the echinoderms and chordates, whereas protosomes include arthropods, nematodes, and mollusks.
However, the exception is the Sponges, that do not fall under the category of metazoans, as those have evolved from one of the unicellular aquatic protist – the choanozoans. Unlike, the other metazoans, sponges do not develop their muscle or nerves, rather they grow as single-cell organisms.

Key Differences Between Protozoans and Metazoans
The following points exhibit the difference between the two, i.e. Protozoa and Metazoa
Protozoans, belonging to the kingdom – Protista, and such type of phyla, that are single-cell (unicellular) and microscopic; on the other hand Metazoans that belong to the animal kingdom, comprises numerous vertebrates and invertebrates and are macroscopic as well as multicellular.
Classification of Protozoans are Ciliates, Flagellates, Amoeba, and Sporozoan and that of Metazoans are Vertebrates and Invertebrates.
There is no division of labor in Protozoans, although Metazoans shows the division of labor.
In protozoans, only the single cell performs all biological activities like digestion, excretion, etc. in their cytoplasm, but in the case of metazoans, various organs and their cells perform different biological activities.
Protozoans can undergo sexual as well as asexual reproduction, they also produce identical gametes that are undifferentiated as male and female. However, Metazoans generally undergoes sexual reproduction, that produced individuals like male and females or hermaphrodite.
An example of Protozoa is Entamoeba histolytica, and of Metazoa is Ascaris lumbricoides.
Similarities
Given below are the points that display the similarities between the Protozoa and Metazoa:
Both ( Protozoa and Metazoa) are types of eukaryotes.
Their cells have a well-defined nucleus.
In both categories, their cell does not have cell walls like algae and plants and so does not follow the process of photosynthesis.
Chemical energy is used, which is stored in material or nutrients and then is used in the cellular processes.
Conclusion
In this article, we found the ground of differentiation between Protozoas and Metazoas, where both being eukaryotes, have variation at their cellularity, where one is unicellular and the other is multicellular. Additionally, there were others features to differentiate them, which are been described in the table.