We can categorize anaesthesia into two prominent categories- local and general, based on the site and potential of action.
Local anaesthesia is preferred during minor surgeries. Doctors use them when they want to numb only a particular region of your body. Even after injecting them, the patient remains conscious of his situation and can feel the other emotions.
In contrast, general anaesthesia is the one used in major surgeries where multiple body parts are to be treated. These are the cases where the doctor wants the patients to be completely unconscious and still.
The effect of local anaesthesia diminishes within one to two hours post-surgery. In comparison, the effect of general anaesthesia lasts for a longer duration.
In this context, we will discuss the significant differences between the local and the general anaesthesia with a comparison chart and a brief description.
Content: Local Vs General Anaesthesia
Comparison Chart
| Characteristics | Local Anaesthesia | General Anaesthesia |
| --- | --- | --- |
| Meaning | Local drugs directly affect the PNS tissues that eventually block the nerve conduction and eradicate sensations of that particular zone without causing complete loss of consciousness | General anaesthesia is required for major surgeries where there is a need for complete consciousness loss |
| Site of Action | Local nerve fibres associated with the Peripheral nervous system | Acts directly over the central nervous system |
| Actions/ Muscular Relaxation | Works locally only in the restricted area of the body | Affects the entire body |
| Consciousness | The patient's consciousness is present and remains unaltered. He can see and feel the emotions except for the sensation in the affected part | Patients' consciousness is completely lost. He has no memory of the incidents occurring during surgery |
| Care of Vital functions | Usually not required | Here, it is mandatory to take proper care due to higher amounts of risk |
| Physiological Trespass | It is low | It is high, thus can travel to other organs |
| Patients with health issues | Safer for all | Risky for those who have poor health conditions |
| Use in non-cooperative patients | Risky for those patients that are non-cooperative | Makes easier with non-cooperative patients since the whole body is numbed |
| Use in major surgery | Not recommended | Recommended |
| Use in minor surgery | Recommended | Not recommended |
| Pain sensation and other reflex activity | Locally lost | Entirely lost |
| Use of Preanesthetic Medication | Not needed | Needed |
| Toxicity | Less toxicity | More toxicity. If not correctly handled, it may cause neurological disorders |
| Recovery Time | Less than 30 min unless from the time of injection | Might take more than an hour |
| Oral Fluids | Can be given soon after surgery as desired | Only when the completely alert and conscious after surgery |
| IV therapy in the recovery room | Discontinued unless sedated | Continued fluids and IV medication |
Meaning of Anaesthesia, and Why is it required?
Anaesthesia simply means "loss of sensation". It refers to a kind of treatment given to a patient before performing a surgery, implant or any other medical procedure that may cause pain.
During the operations, the surgeons would need the patient to be still and straight so as to avoid any mistakes. But if the person is aware and conscious, he will react and may try to move.
To avoid such a scenario, specialized doctors known as anaesthesiologists inject anaesthesia drugs to keep them from feeling pain and make them unconscious to avoid movement while operating.
The drugs or medicines that the medical professionals use to block the pain are Anaesthetics.
The specialized doctor that gives the anaesthesia is an anesthesiologist.
What is Local Anaesthesia?
In ancient times, when anaesthesia originated, the anaesthetics were used to numb the entire body even if only a certain area was to be operated on.
But with advancements in medical science, now there are drugs available that make it possible to play only with the desired region of the body during surgery. These drugs are known as local anaesthetics.
Local anaesthesia aims to numb up a small area of skin or an organ. They are mainly used in minor surgeries where the complete loss of consciousness is not needed. Medical professionals also use them to relieve pain due to some disease conditions.
This type of anaesthesia is comparatively simpler as it does not require any special preparation, except for keeping a check on allergies. Also, there is no need to worry about all the body's vital processes while working with them.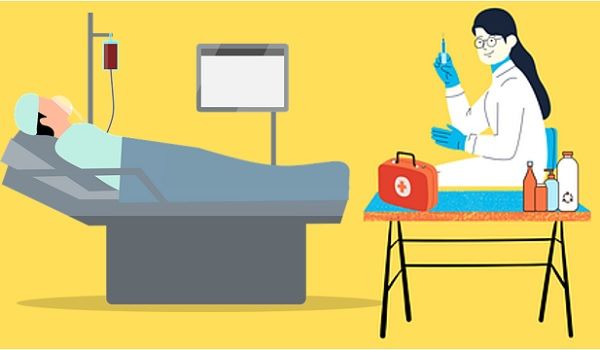 Examples of some minor medical procedures where the local anaesthesia comes into play are:
Minor eye surgeries like Cataract surgery
Dental procedures like a root canal, tooth removal etc.
Biopsy
Skin treatments like mole removal
Stitching the cuts and wounds
Apart from the surgeries, the local anaesthetics also help in relieving pain from ulcers, sore throat, joint pains etc.
Characters that local anaesthesia may possess
It should not cause any allergic reactions.
Must not cause any permanent damage to any body organ or tissue.
It should be stable in the solution state.
Must readily undergo bio-transfusion.
What does the local anaesthesia involve?
The local anaesthetics are available over-the-counter (OTC) or via prescriptions based on their intended use. They are available in the form as follows:
Sprays
Creams, gels, ointments
Lozenges or tablets
Injections
Side effects of Local anaesthesia
These are generally safe medicines as they act only over a particular area. They do not cause any effect on the adjacent body organs.
But in some cases, this local anaesthesia can induce some side effects like:
Slight pain at the site of injection
Headache
Dizziness
Headache
Confusion
Numbness
Blurred vision
Twitching muscles
Slight bruising at the site of injection
How long the effect of local anaesthesia lasts?
Local anaesthetics start producing numbness in that region within a few minutes after injecting. Post-surgery, its effects might last for a few hours. The patient might feel heaviness and dizziness even after awakening as the medication wears off naturally.
Who gives Local Anaesthesia?
Giving the local aesthetics doesn't need to call for an anesthesiologist. Instead, the surgeon can give the anaesthesia and monitor it by himself.
Examples of Local Anaesthesia
Marcaine
Lignocaine
Xylocaine
What is General Anaesthesia?
Some of the major surgeries, as well as some critical diagnostic procedures, require the patient to be completely immobile. In order to do so, then it becomes necessary to lower the patient's consciousness level until the patient is in a deep unconscious sleep.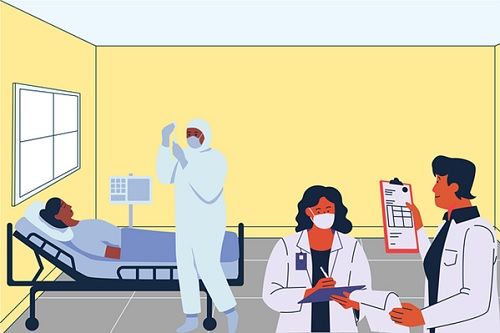 The medications or drugs used to achieve the conditions mentioned above are general anaesthesia.
These drugs ensure that the desired procedure continues without causing pain to the patient. Also, they facilitate the doctors to operate with thorough concentration and comfort since the patient remains still.
Precautionary measures before General Anaesthesia
Unlike the local anaesthetics, these drugs affect the entire body; thus, some special preparations are essential to administer safe anaesthesia.
The patient will have a consultation session before any surgical or diagnostic process where general anaesthesia is to be given. This session will be conducted with an anesthesiologist. He will review some necessary points like:
Patients' medications
Patients' medical as well as family history
Any kind of allergies that the patient might have
Reports and results of any test conducted in the past few months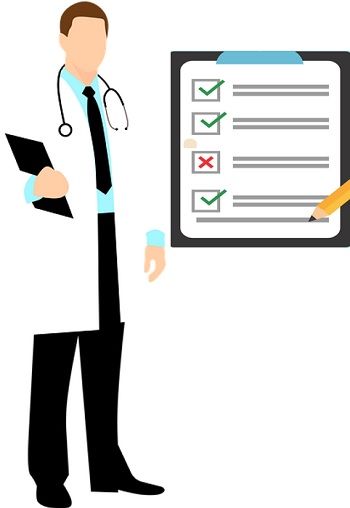 What does general anaesthesia involve?
General anaesthetics are basically inhalations or intravenous. The anesthesiologist administers general anaesthesia as a gas that the patient inhales through a mask. Or it can be in a liquid form which he receives directly into the veins via injection.
Once taken inside the body, it shows a quick response, and the person eventually starts to feel lightheaded and dizzy. After a few moments, he enters into a deep unconscious sleep, and then the medical procedures begin.
Doctors can fluctuate the dosage of the anaesthetics according to the pace of other vital functions, including-
Oxygen level
Heart rhythm
Breathing rate
Blood Pressure
Who gives General Anaesthetics?
A specialized and skilled anesthesiologist is needed to give the general anaesthetics.
Side Effects of General Anaesthesia
Even though the medical professional takes proper precautionary measures before using the general anaesthetics, but still they might lead to some health issues like:
Difficulty in the passage of urinary
Dizziness
Fatigue
Nausea
Vomiting
Feeling cold
Shivering
Sore throat
Confusion
Balance issues
How long the effect of general anaesthesia lasts?
Since the general anaesthetics affect the entire body including all the organ systems, thus it takes comparatively more time for a patient to be fully awake. The patient may require a few hours or even days to become completely conscious.
Example of General Drugs
Ketamine
Propofol
Nitrous oxide
Halothane
Thiopentone
Key Differences Between Local and General Anaesthesia
The local anaesthetics work on the local nerve fibres of the peripheral nervous system. In contrast, general anaesthesia acts directly upon the central nervous system.
Only a restricted area of the body gets affected by the local anaesthesia, while the whole body becomes numb due to the general anaesthesia.
The patient is fully aware and conscious of his situation and the event around him. He can feel all the emotions, including the pain in other areas except for the numb one.
Contrastingly, the patient's consciousness is entirely lost, and he has no awareness or memory of the incidents occurring during surgery. He is unable to feel any kind of emotions from any body part.
The local anaesthesia is safer, while the general ones are risky for patients with poor health.
Doctors prefer local anaesthesia for minor surgeries, but for major surgeries, they prefer general anaesthesia.
The recovery time for local anaesthesia is less while that for general anaesthesia is more.
Due to the low risk, it is not required to continuously monitor the other vital functions while using the local anaesthetics.
But while using general anaesthesia, doctors constantly monitor the vital functioning of other body organs because of higher risk.
Conclusion
The above post will provide the key differences between general and local anaesthesia along with all the necessary information.